OCP and ECA Strengthen Innovation, Agriculture and Women Empowerment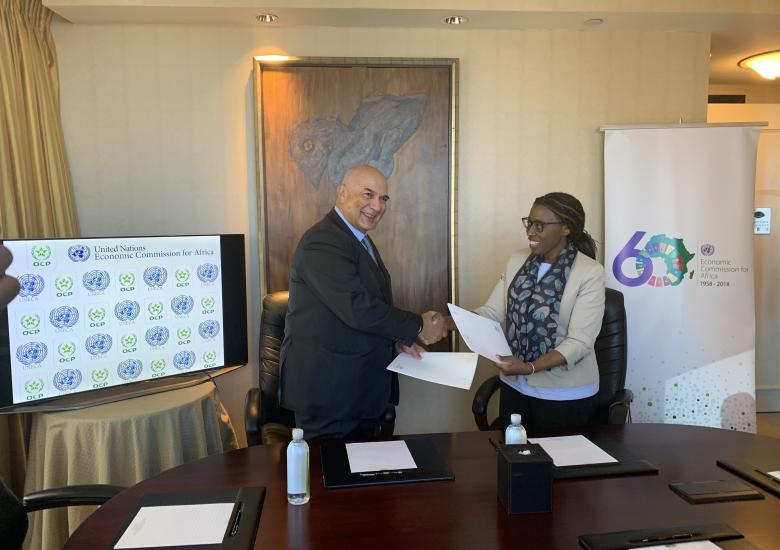 In order to support the economic development of the African continent, OCP Group and the Economic Commission for Africa (ECA), a regional body of the United Nations, have recently signed a Memorandum of Understanding in order to pool their respective efforts. Both sides intend to build on enhanced cooperation through this Memorandum of Understanding, which aims to advance economic and social research as well as the implementation of economic and social policies to address the challenges facing Africa.
The Memorandum of Understanding was signed by ECA Executive Secretary Vera Songwe and OCP Chairman and CEO Mostafa Terrab in New York on the sidelines of the High-Level Political Forum held on Sunday, July 14. 
OCP and ECA have therefore established, through this agreement, a general framework of cooperation allowing them to participate in exchanges of information, consultations, and knowledge, as well as a mutually beneficial network and especially to cooperate on projects, studies and expressions of mutual interest.
In practice, both partners will collaborate primarily in the areas of innovation and agriculture. Indeed, it will be a question of promoting innovation along the agricultural supply chain, financial innovation, including new concepts to attract capital markets but also by the promotion of science, technology and innovation at the service of African agriculture.
On the other hand, the two partners will reflect on a possible partnership for the annual conference that ECA organizes on the sidelines of the Assembly of the African Union.
Also, with the aim of optimizing Pan-African trade in agricultural inputs, the Memorandum of Understanding also focuses on the African Union led Continental Free Trade Area to boost pan-African trade, primarily on agricultural products and the inputs needed for agriculture.
The agreement between OCP Group and ECA will also concern women empowerment. This will mean strengthening women's economic empowerment, accelerating the growth of African women fund managers, and improving women's access to financial architecture and ecosystems.
Ultimately, both parties will work together to evaluate the benefits of implementing specific projects and activities in areas of common interest for cooperation. The joint implementation of their efforts will be through the sharing of information, know-how, knowledge, experience and ideas in areas of common interest.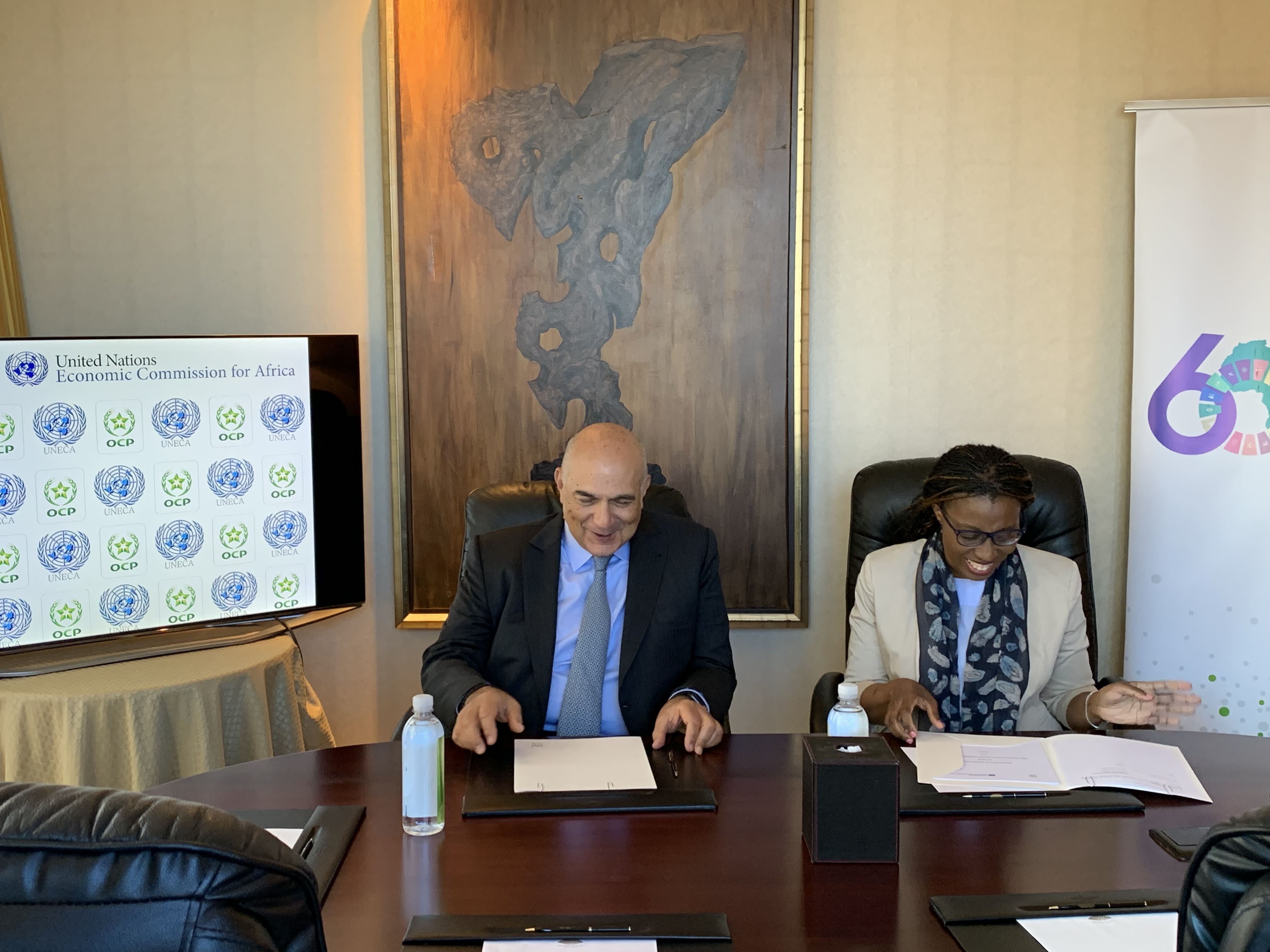 Tags