OCP Group shares expertise at the World Water Forum in Dakar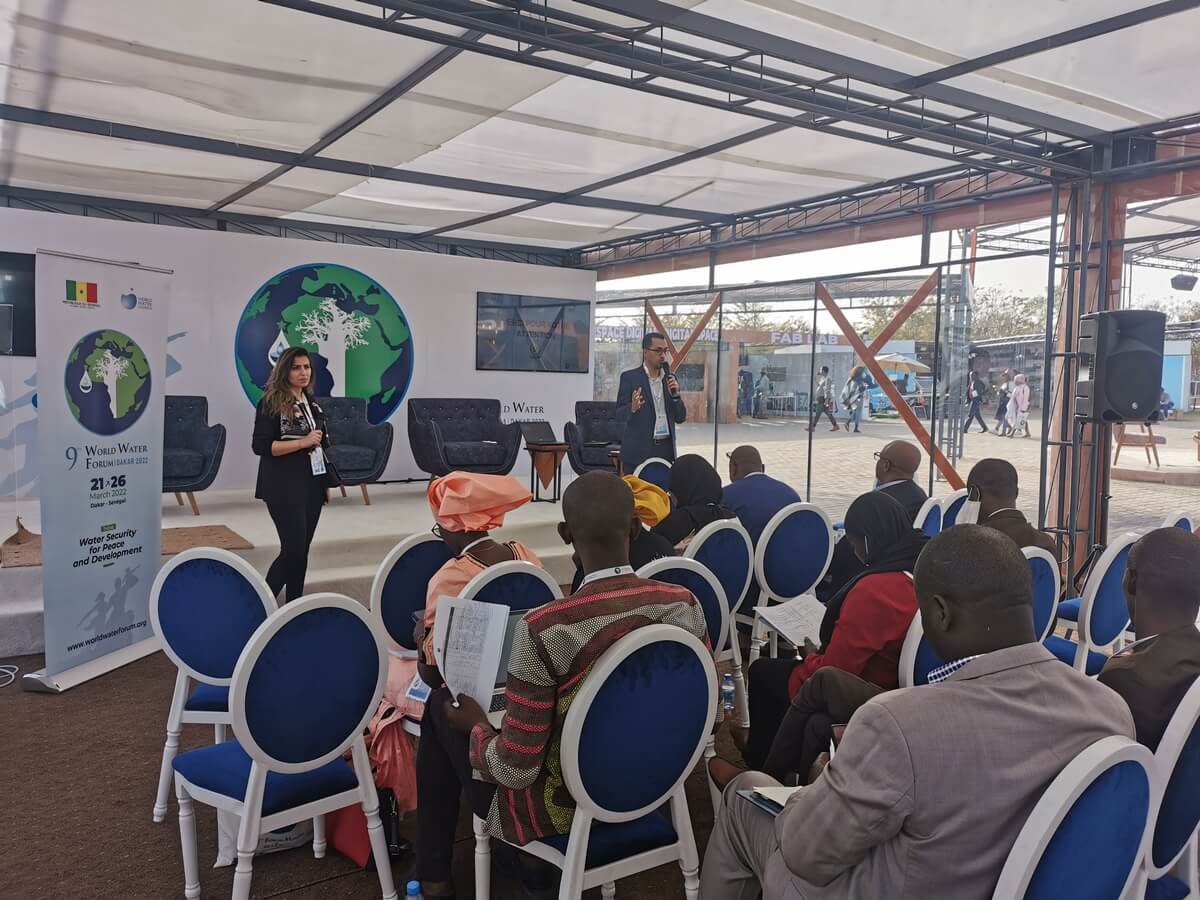 OCP Group participated in the 9th World Water Forum, from 21 to 26 March in Dakar (Senegal). The 2022 edition, themed "Water security for peace and development", was attended by a distinguished Moroccan delegation, led by the Ministry of Equipment and Water, with more than 50 public officials and large company representatives including OCP Group.
OCP Group presented its expertise in water management at a stand at the Pavillon du Maroc at the World Water Exhibition in Diamniadio, near Dakar. OCP representatives Zineb Benjelloun and Adil Hassan from the Sustainability and Green Industrial Development entity also participated as speakers in panels and a side-bar event, which provided an opportunity to discuss the industrial reuse of urban wastewater and the group's experience in this area.
"OCP has set a target of reaching 100% of its water needs from unconventional sources by 2026. This enables us to combine industrial growth with the preservation of freshwater resources," said Zineb Benjelloun, of the Sustainability and Green Industrial Development division.
For his part, Adil Hassani participated in a session organized in collaboration with the Moroccan Water Coalition (COALMA) and emphasized that "the inclusive approach adopted by the Group with all water stakeholder views considered is one of the key factors for success of this integrated strategy".
Water is a major sustainable development priority area for the OCP Group. The group's commitment to the sustainable management of water resources is not new. For good reason, in 2008 the Group launched a Water strategy, in addition to its Industrial Transformation Strategy, based on the rationalization of water consumption throughout the production process and the prioritization of the mobilization of non-conventional water resources.
Thanks to the investments made and the innovation initiatives put in place, this Water Strategy has enabled the Group to greatly increase its production capacity while preserving this resource, which is all the more precious in a context of increasingly sustained water stress.
With the creation of the Circular Economy program in 2017, the Group's ambition, in line with the Sustainable Development Goals set by the UN, has been strengthened. Looking forward, it is committed to the ambitious target of meeting 100% of its water needs from non-conventional resources by 2026.
Tags