Our collaborators create a thermal detection portal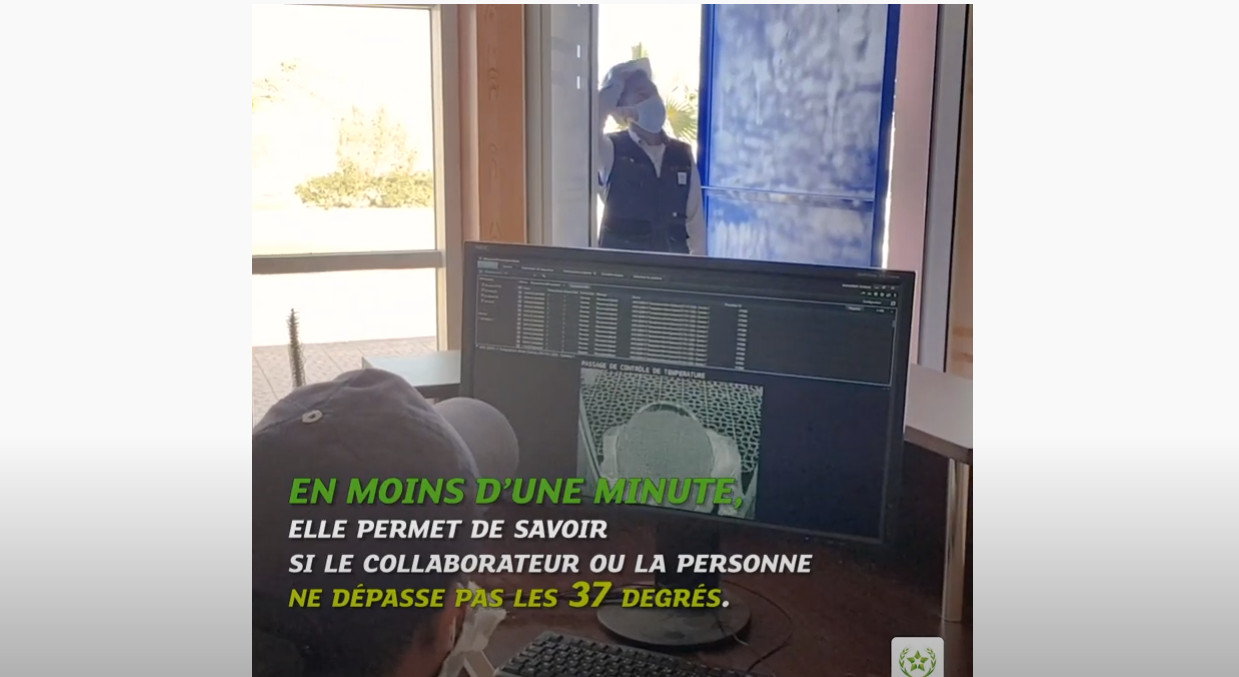 It is in Boucraâ that the Group's new initiative to continue protecting collaborators is born: a temperature control portal by imagery. Collaborators from southern Morocco are once again participating in the effort to fight COVID-19 by innovating in favor of our health.
Thanks to this new invention made by the Boucraâ Extraction team, control of body temperature is now done without human contact.
The procedure is very simple. Once in front of the access door of a site, the person at the threshold follows a voice assistant that announces them the passage to the thermal control. When accessing the portal, the person raises their head to the level of the thermal camera, which, in a few seconds, scans the individual's face.
After a brief analysis, the collaborator receives the result of the thermal scanner. The gantry manipulator also has a real-time control display monitor.
If the temperature rises above 37 degrees, the site medical team instantly intervenes for further testing.
Tags