OCP Group reports preliminary full year 2018 results
Download PDF - 1014.47KB
OCP achieves 34% EBITDA growth on 15% year-on-year revenue increase
Casablanca, 20 March 2019 – OCP S.A. ("OCP" or the "Group"), a global leader in the fertilizer industry, today reported preliminary results for the full year ended December 31, 2018.
Revenues for 2018 reached MAD 55.9 billion (US$ 5.95 billion), up from MAD 48.5 billion (US$5.0 billion) in 2017. Revenue growth was driven by higher phosphate pricing thanks to steady demand and increased raw material costs.
Full year 2018 EBITDA reached MAD 17.1 billion (US$1.82 billion), significantly ahead of the MAD 12.7 billion (US$1.31 billion) reported in 2017.
OCP will release its full fourth quarter and annual 2018 results on Monday, March 25th, 2019.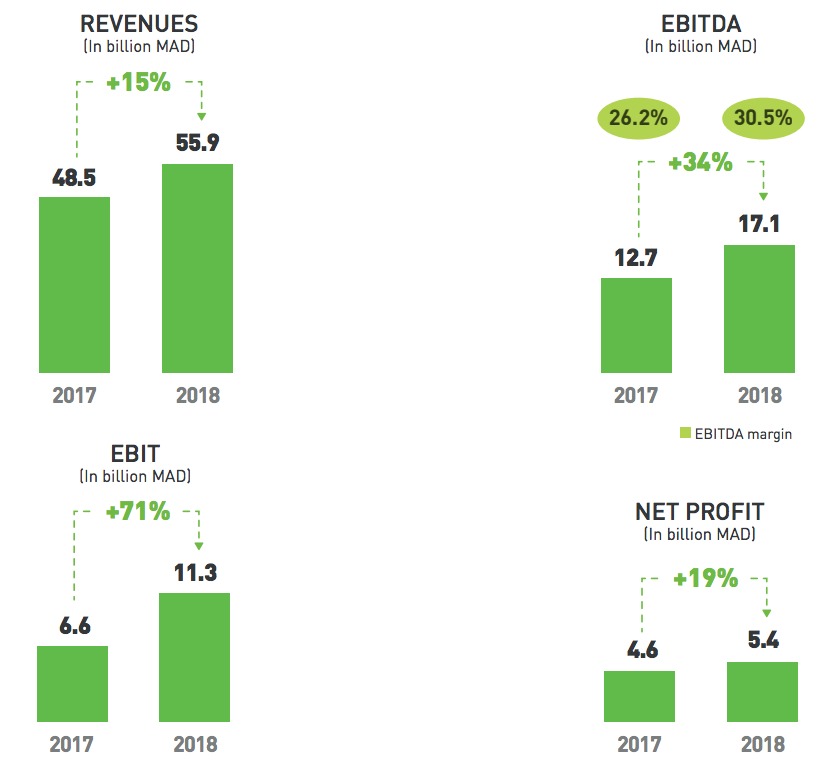 About OCP Group
OCP is a global leader in the fertilizer industry, backed by almost a century's production history. OCP has exclusive access to the largest phosphate rock reserve base in the world. It is one of the lowest cost producers of phosphate rock in the industry and has become a leading player in production and trade volumes across the phosphate value chain. OCP employs nearly 21,000 people and contributes to regional development through its mining and fertilizer operations, and through its sustainability programs.
For more information, visit: www.ocpgroup.ma
Contact
Mrs Ghita LARAKI, Head of Investor Relations
G.laraki@ocpgroup.ma
(+212) 5 22 92 41 83
Tags