Al Moutmir reunites more than 400 farmers in Ouazzane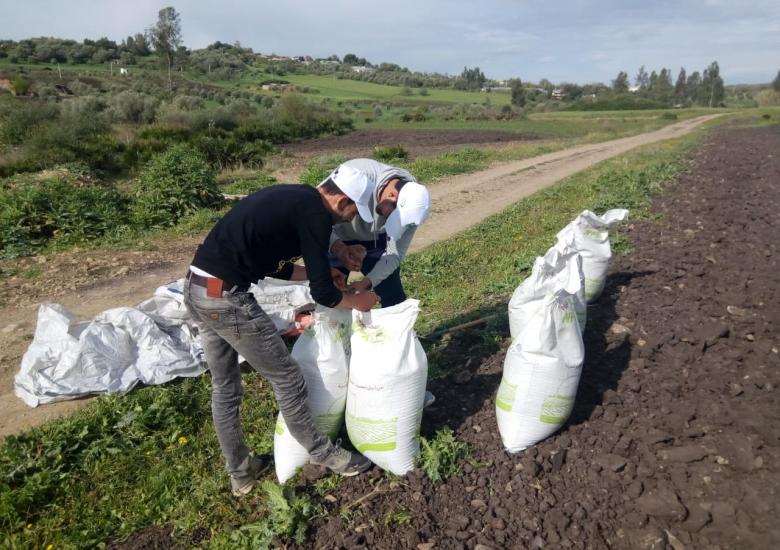 The Al Moutmir caravan stopped in Ouazzane last week. This third step was marked by sampling workshops, soil analysis and reading of these analyses for olive tree cultures.
During these three days of exchanges, the Al Moutmir agronomists' team has proceeded to smart blender denomination sessions. Supported by fertilizers distributors, the engineers of the roadshow were close to farmers who showed great interest for the individual support sessions with olive tree experts that were on the spot.
Twenty women's cooperatives active in the fields of olive tree production have also taken part in the meetings. The Al Moutmir teams also received more than 40 young students from Tetouan's Agricultural Technique School with the aim of reinforcing their skills.
Tags