Innovation: shortlist announced for IMPULSE program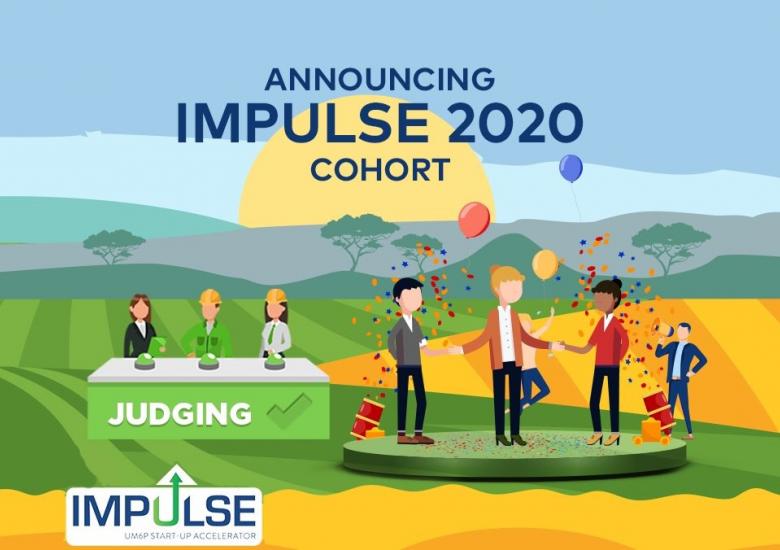 IMPULSE, the startup acceleration program developed by Mohammed VI Polytechnic University (UM6P), has announced the list of startups selected following the call for applications launched last June. The call for applications ended on the first day of October 2019 with over 350 applications received from more than 40 countries.
After a careful and robust multi-criterium selection process, the first 16 ranked applications have been selected based on a meritocratic only approach. These startups, representing nine different countries and three continents, with a strong African representation, propose a wide variety of innovative products and services. They all have the potential to reinforce OCP Group capabilities in contributing to the global food security cause.
The acceleration program will begin on January 15, 2020 and will end on April 8 with a Day Demo.
IMPULSE is an international program developed with the support of OCP Group and its subsidiary OCP Africa to fulfill three concurrent objectives: to reinforce OCP Group's innovation capabilities in Agritech, Biotech, Nanotech and Mining Tech, to support the entrepreneurial and innovation ecosystem, and to bring solutions to the smallholder farmers in Africa.  Since the program launch, an intensive communication effort on-line with multiple webinars and in-person meetings, in Morocco and in several Sub-Saharan African countries was led in parallel with the application period.
List of selected startups: 
AGROOP: AGROOP is developing technological solutions for crop monitoring, resources management, risk prevention and optimization of agricultural production. 
ColdHubs: ColdHubs is manufacturing 100% solar-powered cold-rooms, allowing merchants and farmers to store perishable goods 24 hours a day, 7 days a week
DataFarm: DataFarm is collecting geolocated farm's agronomic data to identify limiting agronomic factors and reduce the gap between the potential yield and the actual yield. 
eProd Solutions: eProd Solutions is providing technology solutions for the agricultural sector allowing to estimate farmer produce food safety and nutritional value. 
Esoko: Esoko is providing a technology platform that connects rural Africans to innovative financial services, markets and information services. 
Farmcrowdy: Farmcrowdy provides farmers with smart farming techniques, quality farm inputs, and access to the superior markets to earn a decent profit margin. 
FoodLocker: Foodlocker aggregates the outputs of smallholder farmers and FMCGs and sells to large buyers. 
Hydro Barley: innovative, low-cost production of green feed through automated hydroponic systems. 
LONO: LONO is a bioprocess engineering company, providing solutions for smallholder farmers and agro-industries to valorize their waste. 
Moldiag: Moldiag is developing and producing innovative and cost-effective diagnostic tests for the detection and the quantification of several markers for human, animal and plant diseases. 
Safi Organics: Safi Organics is using technology to decentralize fertilizer production and improve rural farmers' access to high-quality fertilizers. 
SATGRIE: SATGRIE is providing an IOT system based on sensors that analyzes the soil to collect information on the nutritional requirements of the soil according to the type of plant grown. 
SAYeTECH: SAYeTECH develops smart machines for African agriculture 
Social Lender: Social Lender is a fintech solution that helps financial institutions offer financial services based on Social Reputation to underbanked populations. 
Strayos: Strayos is a 3D aerial intelligence platform designed for mining, construction and infrastructure operations. 
TROTRO Tractor: TROTRO Tractor is an agricultural technology company that connects small farmers with tractors and other agricultural machinery services via a digital platform.  
Tags