UM6P welcomes the 16 start-ups selected by IMPULSE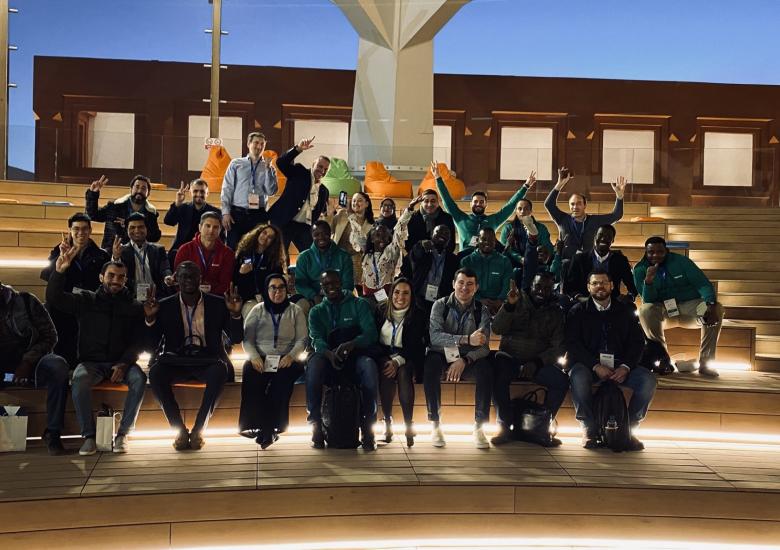 The first bootcamp for IMPULSE, a startup acceleration program, kicked off this week at Mohammed VI Polytechnic University (UM6P) in Benguerir, Morocco. From January 13 to 17, sixteen startups, selected following an international call for applications, will receive sustained support and get to network with the OCP Group and UM6P innovation ecosystem. 
The IMPULSE integration bootcamp is the first in a series of bootcamps that will take place in Morocco, Switzerland and the United States, in collaboration with IMPULSE's partner MassChallenge, an international startup accelerator. 
During the bootcamp, members of the 16 startups selected for this program as well as 4 intrapreneurship initiatives from OCP Group will learn more about the innovation opportunities offered by OCP and OCP Africa. The entrepreneurs will also have the opportunity to visit UM6P's facilities, such as the Experimental Farm and Mine, the Green Energy Park, Fablab, and 1337 Coding School, which can serve as labs for experimentation.  
MassChallenge experts will provide training sessions, masterclasses and workshops. The startups were also put in touch with mentors, who will help them find fruitful opportunities for collaboration with OCP Group and its business ecosystem. 
The first IMPULSE acceleration program will end on April 8, 2020, with a Demo Day.  
IMPULSE is an international program developed by Mohammed VI Polytechnic University, with the support of OCP Group and its subsidiary OCP Africa, with 3 goals in mind: to strengthen OCP Group's innovation capacity in the fields of agritech, biotech, nanotech and mining tech, to support entrepreneurship and innovation, and to provide solutions to small farmers in Africa.
Tags