Urban planning: Laâyoune thinks about the "Eco-technological City"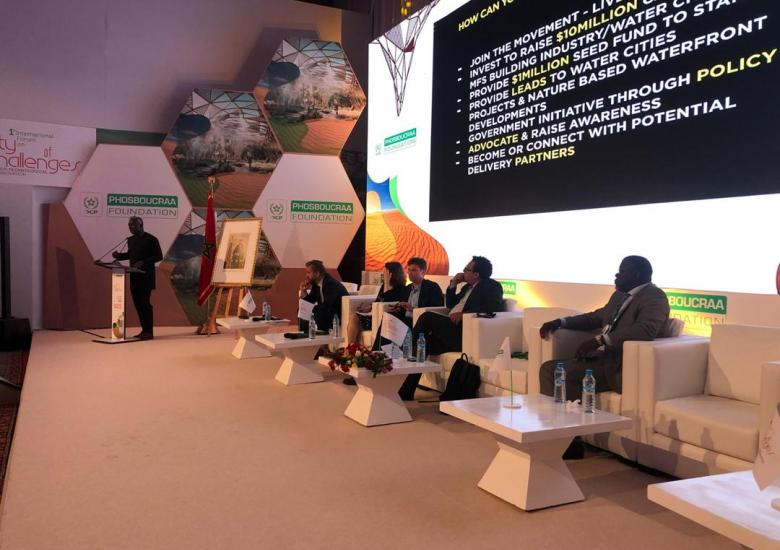 The Phosboucraa Foundation organized the 1st International Urban Forum on the "City of Challenges" under the theme of Eco-Technological Innovation. 
The rapid transformation of cities and the resulting challenges require the attention of decision-makers, professionals, academics, and representatives of the business world in order to identify the issues facing tomorrow's cities along with potential sustainable solutions.  
Through this international forum that was held from October 18 to 19 at the Palais des Congrès in Laayoune, the Foundation aims to provide the Southern Provinces with a high-level platform. This platform will discuss new regional revitalization measures to meet the challenges cities face while combining technological innovation and the protection of unique features related to culture, environment, heritage, and landscapes.
44 speakers from different backgrounds and representing over 15 countries, spent two days in Laâyoune in the South of Morocco leading panels and roundtables on the concept of eco-technological cities, where technological innovations are in symbiosis with the protection of the ecosystem and sustainable development.  
For African cities, discussion on eco-technological cities is particularly crucial. Indeed, the continent is urbanizing at a very high rate, with unprecedented demographic growth. Its urban population doubled between 1995 and 2018, reaching 472 million people (40% of its population). This massive growth has profound implications for Africa's development. The rate and extent of urbanization is changing not only the continent's demographic profile, but also its economic, environmental, and social outcomes.  
Conscious of these challenges, the Phosboucrâa Foundation deployed a vision of urban planning at the service of human development. The Foum El Oued Technopole project that was presented at the forum illustrates the dual approach that makes this urbanistic project a model for innovative cities that respect human and natural diversity. Also, the Benguerir and Mazagan green city projects and other international cities models, where exposed during various panels at the Forum.
This first forum ended with a meeting of all participants, who also contributed to the foundations of an eco-technological city charter.
Tags