OCP participates in the World Agri-Tech Innovation Summit in London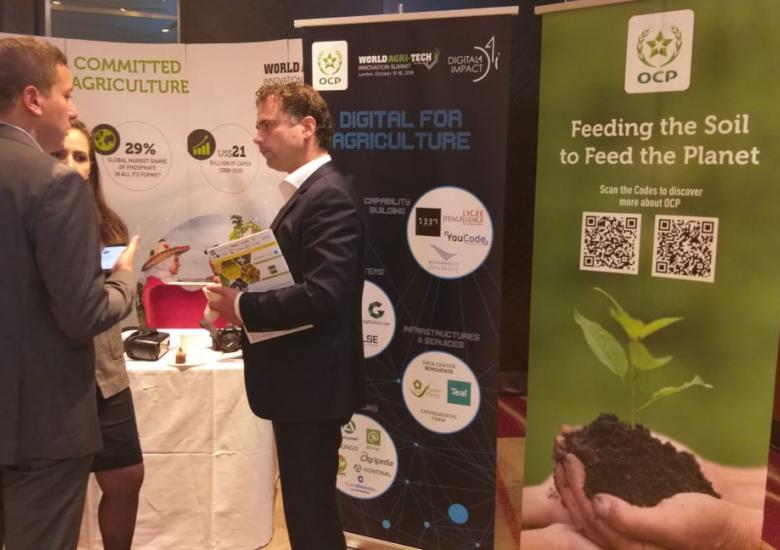 In the pursuit of its commitment to promote innovation and new technologies for sustainable agriculture, OCP Group as a leading international company in the fertilizer industry, will participate in the 7th World Agri-Tech Innovation Summit which will be held in London the 15-16 October. 
Launched in 2013, this event has become an international networking event and innovation hub for the agribusiness industry and will showcase this year new trends in sustainable agriculture on the theme « Connecting Business & Innovation for a Healthy, Sustainable Food System ». 
It will involve more than 500 participants from some 40 countries, represented by agribusiness leaders, solution providers, entrepreneurs, startups, retailers, investors and experts. 
Together, the various stakeholders will explore the acceleration and adoption of advanced agri-tech solutions, new business-models and discuss issues related to sustainable development.  
OCP's participation to this event will be an opportunity for the Group to promote its vision of the digital transformation of agriculture, to present its projects, capabilities and programs of collaboration with the ecosystem.
Tags