"Impulse"", the startup acceleration program run by UM6P and MassChallenge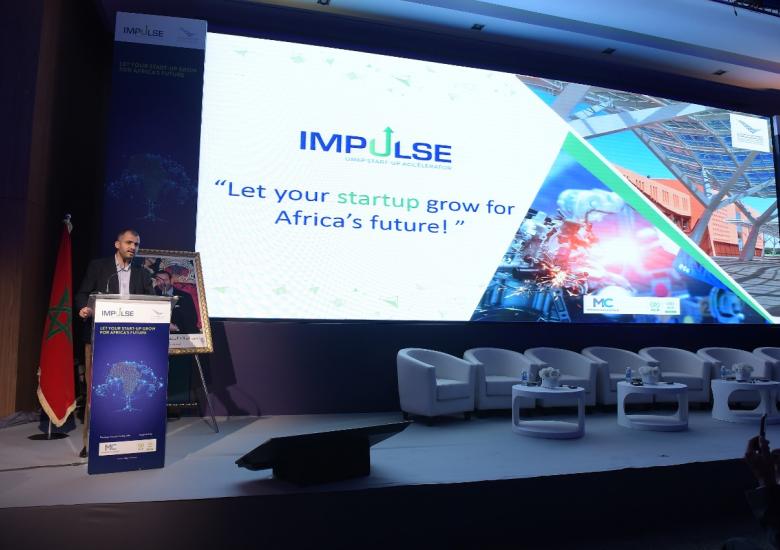 Mohammed VI Polytechnic University (UM6P) announced on Wednesday, June 26th, the launch of "IMPULSE", a world-class startup acceleration program with the support of OCP Group and its subsidiary OCP Africa.
The program is designed with MassChallenge, a global startup acceleration network with non-equity participation focused on impact. Impulse is open to talented entrepreneurs in the fields of Agritech, biotechnologies, nanotechnologies and mining technologies. Designed to reinforce OCP Group's innovation system, the program will support selected startups with an ingenious value proposition.
Impulse will welcome the participation of other Moroccan and international companies with the purpose of creating a consortium that will support the activities of a Moroccan-based innovation pole that is both multi-sector and focused on African challenges. Such an ecosystem aspires to revolutionize the African social and economic scene while fostering innovation and entrepreneurship. The consortium is picking up steam with leading companies in relevant business sectors.
Hicham El Habti, General Secretary of Mohammed VI Polytechnic University, said at the launching ceremony: "By launching Impulse, a unique program of its kind, Mohammed VI Polytechnic University is proud to encourage entrepreneurship and innovation in and for Africa. In addition to financing innovative projects, Impulse will enable entrepreneurs to access an entire ecosystem of local and international networks of both the university and OCP Group. We are delighted to see Impulse serve as a catalyst for a large-scale and structuring initiative to create an innovation platform that brings together other corporate partners and transforms the African entrepreneurial scene. "
Matt Lashmar, Managing Director of MassChallenge Switzerland declared: "MassChallenge is delighted to return to Africa with a unique value proposition focused on impact. We look forward to helping UM6P strengthen its ecosystem of entrepreneurship and innovation with our unique capabilities and networks."
Call for applications
The program is open to all entrepreneurs and innovators around the world. However, preference will be given to startups that got past the idea stage. The program will target startups with proof of concept "POC" or a viable minimum product "MVP" in the areas of Agritech, Biotech, Mining Tech, and Materials & Nano Sciences.
Call for experts
Impulse is open to experts from Moroccan and international entrepreneurial ecosystems wishing to join the program as judges, mentors or lecturers. Experts wishing to join the program are invited to apply on the program website: www.impulse.ma
Key dates
The launch of the program and call for projects: June 26, 2019
Deadline for receipt of applications: October 1, 2019
Acceleration program starting date: January 15, 2020
Demo Day: April 8, 2020
Tags